Student Information Systems
Is your school in need of new student information system software? Perhaps your school does not have an SIS, or, it needs an upgrade. Either way, finding the right vendor is critically important. There are a number of things you will want for your SIS. The right vendor will meet your school's unique needs. Learn more about what to look for in student information system vendors! 
First and foremost, your vendor should provide software that is easy to use. This goes for every student and staff member, no matter what level of technological knowledge they possess. Tasks and access for any info they need should be easily accessible. Essentially, you want every process to be as smooth as possible whether it is admissions or billing. After all, this is the system that everyone will be using everyday. Make sure the vendor guarantees simplicity for all involved.
Does your school have its own unique challenges? The right SIS vendor will provide a system that has completely customizable features. Essentially, you have control of how you want your system set up. This allows you to fine-tune your modules and features in an ever-evolving world of education.

If your SIS vendor does not offer on-going support, they are not the right vendor for your school. Simply put, on-going support is essential. You want the assurance that 24/7 support is available for any problem that arises, whether its an emergency or a minor hiccup. Problems will arise from time to time. Make sure your vendor still has your back!
Ideally, you want your vendor to be upfront, honest, and reliable. "What you see is what you get" should be their philosophy. Basically, this means no hidden surprises along the way. There should be no hidden fees, no lack of communication, and no struggle for training and implementation. If any of these issues should arise, you need to find a new vendor.
Decades Of Higher Ed Experience
It is so important to know what to look for in student information system vendors! EMPOWER has decades of experience of creating powerful, ever-evolving systems. We always go above and beyond to make easy-to-use systems with completely customizable features, 24/7 on-going support, and full transparency. Are you ready to upgrade your school's SIS? Contact us today so we can get started! 
Learn More Today!
Are you ready to learn more about EMPOWER and the many services we can offer your school?
Contact us today!
Nursing Schools At EMPOWER, we know every school is unique and that means unique challenges. Having the right Student Information System (SIS) in place allows
Read More »
Getting Organized It goes without saying that being a college administrator is no easy task. With so many responsibilities on your shoulders, it is easy
Read More »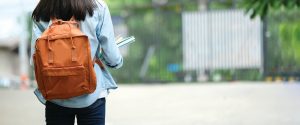 School Size At EMPOWER, we know every school is different. Each school has its own set of unique challenges and ways of operating. On top
Read More »