At EMPOWER, we know every school is different. Each school has its own set of unique challenges and ways of operating. On top of that, their needs are vastly different. What does a small school need to be successful versus that of a larger school? Let us take a look at the different needs of big and small schools.
Recruitment And Admissions
The recruitment needs differ greatly from small to big schools. Big schools may have a large amount of applications coming in constantly. However, smaller schools often have to be more aggressive with their recruitment. Every student counts no matter what size the school is, but it is even more so at smaller schools. Having a Student Information System (SIS) that can make recruitment smoother and easier goes a long way.
Simply put, larger schools have much different needs when it comes to things like recording attendance, keeping grades, registering for classes, and more. The larger class sizes mean professors have more to keep track of than many smaller schools. With that said, having modules in place to make these tasks easier is highly important especially for larger schools. 
This can include meal plans, housing, and more. A larger school has a lot more moving parts in these areas than a smaller school. Keeping each of these running smoothly is no small task, and it takes that much more effort for larger schools.
This is a major difference between big and small schools. First, larger schools typically offer more classes and programs. Their needs will be focused on making their classes and programs easily accessible for potential students to enroll in. Managing so many different programs requires a lot of effort. 
However, that does not mean smaller schools do not have unique challenges of their own. Many smaller schools are niche schools, focusing on a specific area. Whether it is nursing schools, tribal schools, or faith-based institutions, those needs are very different. Things like clinicals, grants, and more need to be run efficiently and crystal-clear. 
Finally, another difference comes in communication. Many people enjoy the close-knit community a smaller school offers. In larger schools, there are many more departments, professors, and other staff. Keeping communication clear and open from department to department, student to professor, and more are all vital for bigger schools. Without a system in place to make communication fast and easy, many problems can quickly arise.
These are just a few areas that show the different needs of big or small schools. For decades EMPOWER has combined our technical knowledge with school's specific needs to create powerful, ever-evolving systems. We've helped over 100 colleges streamline and modernize their processes with our Student Information System. Are you ready to learn more? Contact us today!
Learn More Today!
Are you ready to learn more about EMPOWER and the many services we can offer your school?
Contact us today!
Nursing Schools At EMPOWER, we know every school is unique and that means unique challenges. Having the right Student Information System (SIS) in place allows
Read More »
Getting Organized It goes without saying that being a college administrator is no easy task. With so many responsibilities on your shoulders, it is easy
Read More »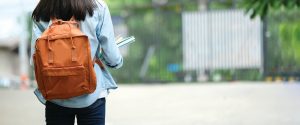 School Size At EMPOWER, we know every school is different. Each school has its own set of unique challenges and ways of operating. On top
Read More »