It goes without saying that being a college administrator is no easy task. With so many responsibilities on your shoulders, it is easy to feel overwhelmed. However, there are a number of practical steps you can take to stay on top of things. Here are 6 ways for college administrators to get organized. 
First off, you need to always be sharpening your communication skills. Undoubtedly, you will be flooded with emails on a regular basis. However, communicating with your faculty and staff regularly will make a world of difference. A good leader enhances productivity of those around them. Communicating often, even if it is just to express gratitude quickly here and there, will go a long way.
Keep Up With Higher Education Trends
Staying connected and up-to-date with education trends is another great way to stay organized. This can include news sources, podcasts, books, and more. If you keep up with the big picture of higher education, you can stay ahead of the curve.
The right SIS, or Student Information System, will improve every facet of your school. An SIS handles all of your school's data, information, and tasks to organize them into one easy-to-use system for everyone. Everything from admissions to financial aid becomes smoother and easier, saving precious time and energy for you and your staff. Simply put, without the right SIS your school will not function at its peak.
Learn From Mentors, Supervisors, & Other Deans
It is important to remember that you do not have to do this alone. In fact, learning from others will be a great pillar of support to lean on. Meeting with your supervisor regularly will help you learn from their experiences and teach you how to apply it in your own position.
Understanding finances is going to be critical for staying organized. Learning from a budget manager will help you better understand the department's finances. In fact, even just learning the basics of budget technology will give you a much better idea of the financial situation for your school as a whole.
Finally, doing everything you can to enhance faculty morale will be highly important. A happy, fulfilled, appreciated team is a productive team. By showing appreciation and morale high you will help your faculty work to the best of their potential. This helps keep every department and every field on track, organized, and efficient. 
Intimate Care For Any-Sized College
EMPOWER SIS has helped over 100 colleges streamline and modernize their processes. Break free from outdated student information systems and get back to shaping lives. Contact us today to find out why schools stick with our top of the line Student Information Systems.
Learn More Today!
Are you ready to learn more about EMPOWER and the many services we can offer your school?
Contact us today!
Nursing Schools At EMPOWER, we know every school is unique and that means unique challenges. Having the right Student Information System (SIS) in place allows
Read More »
Getting Organized It goes without saying that being a college administrator is no easy task. With so many responsibilities on your shoulders, it is easy
Read More »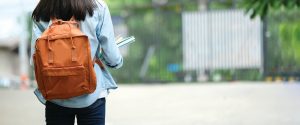 School Size At EMPOWER, we know every school is different. Each school has its own set of unique challenges and ways of operating. On top
Read More »