Are you trying to improve your nursing school's ranking? Upgrading your Student Information System will fulfill a wide variety of needs that makes everything easier for you, your staff, students, and alumni. SIS software that isn't easy to use only holds your nursing school back from improving. With that said, here are four areas EMPOWER can boost in your nursing school.
In order to boost your nursing school ranking, your school has to offer high academic quality. With an effective, easy-to-use SIS you can improve every day functions for staff and students. EMPOWER offers modules such as continuing education, rosters, grade books, and attendance tracking to keep the focus on the students.
Manually managing the recruiting process is time-consuming and requires many employees. Top candidates who experience delays in admissions status updates and housing requests are likely to consider alternative options. Our Competitive Admissions feature allows you to screen, interview and evaluate candidates, and use the results to automatically move applicants through the admissions process.
Nursing school is one of the most difficult and demanding routes a student can undergo. Because of this, pass rates are crucial for improving nursing school rankings. Our SIS offers a "Student Troubles Alerts" feature that notifies at-risk students and designated personnel of academic difficulties. This improves student success and retention, boosting your pass rates.
Your nursing school's reputation is critical to improving your school's ranking. This means that crucial areas of nursing school such as clinical experience need to be easily managed and recorded for students and staff. EMPOWER's features and modules allow for quick, easily-managed Clinical Experience Reports. Other areas such as records tracking, financial aid, and plans of study all play a major part in your school's reputation. When you upgrade your SIS, you boost productivity for your school. The more areas that are working together seamlessly, the better your nursing school's reputation will be.
Powerful. Flexible. Professional.
EMPOWER has created Student Information Systems that make life easier for all colleges and their unique needs. We give colleges the ability to upgrade their systems, improve processes, and access to 24/7 US-based customer care and training. Are you ready to make your school run better than ever? Contact us today to learn more!
Learn More Today!
Are you ready to learn more about EMPOWER and the many services we can offer your school?
Contact us today!
Applying to college is a stressful process. Students face the challenge of keeping track of deadlines, organizing paperwork, and tackling an endless application to-do list. When prospective students experience delays, they may consider alternative options, damaging your school's potential growth. Implementing a university admissions software alleviates the stress of college admission for both students and administrators. Here are the top 5 ways EMPOWER's university admissions software can benefit your institution.
Read More »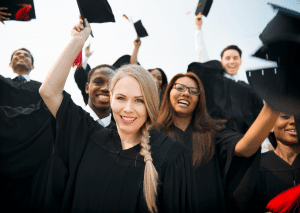 For administrators with the responsibility of managing alumni, there's nothing worse than juggling spreadsheets and pouring endlessly over data. An alumni management software can eliminate
Read More »
With the cost of college tuition continuously rising, financial assistance for incoming students is more critical than ever. It is important for every institution to
Read More »