Preparing Your School For The New Year
As 2021 comes to a close, it's time to reflect on the past school year. What areas did your college excel in? What areas could be improved? Giving thought to what changes can be made will ensure next year is a step in the right direction. Giving your school an upgraded Student Information System (SIS) is the best decision you can make to ensure 2022 is as efficient as possible. Here are five things your college should consider as we enter 2022.
First off, it's important to look back on how your admissions process went this past year. Were students able to easily apply without roadblocks? Were staff able to accommodate their needs and keep the process moving along smoothly? If your school was experiencing frequent problems in this area, your school most likely lost students' admissions as they explored different options. Upgrading your Student Information System is the key to an effective and smooth recruitment process. 
Your Financial Aid Process
One of the most crucial aspects of running a successful school is a proper financial aid system. If your financial aid process is slow, muddled, and confusing, frustrated students are likely to look for their academic experience elsewhere. EMPOWER's upgraded SIS streamlines this process to save time and effort on students and staff. 
Every school needs to make sure payments arrive on time without hassle or confusion. Another area to consider as we enter 2022 is whether your billing and receivables system was as effective as it needs to be. Our SIS lets employees perform related actions like cashiering and collections in an easier way. This one easy-to-use portal ensures your payments are always on schedule and accurate.
Every degree program comes with its own path and set of requirements. Are your students receiving the guidance they need to ensure they are taking the correct courses and graduating on time? Frustrations and shortcomings in these areas result in upset students and a hurt reputation. With EMPOWER's powerful Degree Audit and Plan of Study module, students can work effectively with their advisors to track, explore and manage their academic progress, all in real-time.
Finally, consider your overall efficiency and accessibility for the year ahead. Is your student information system outdated? Are everyday tasks slowing down and piling up? The best thing you can do is upgrade your SIS so your students and staff are prepared for each day. 
Completely Customizable Systems
EMPOWER provides Student Information Systems that make life easier for all colleges and their unique needs. Our completely customizable systems streamline your efficiency and help you get back to education. Ready to learn more? Contact us today!
Learn More Today!
Are you ready to learn more about EMPOWER and the many services we can offer your school?
Contact us today!
Applying to college is a stressful process. Students face the challenge of keeping track of deadlines, organizing paperwork, and tackling an endless application to-do list. When prospective students experience delays, they may consider alternative options, damaging your school's potential growth. Implementing a university admissions software alleviates the stress of college admission for both students and administrators. Here are the top 5 ways EMPOWER's university admissions software can benefit your institution.
Read More »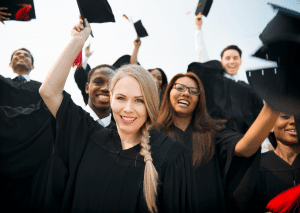 For administrators with the responsibility of managing alumni, there's nothing worse than juggling spreadsheets and pouring endlessly over data. An alumni management software can eliminate
Read More »
With the cost of college tuition continuously rising, financial assistance for incoming students is more critical than ever. It is important for every institution to
Read More »