Student Information Systems
Is your school often backed up with manual tasks and tedious work that is holding your institution back? Upgrading your Student Information System (SIS) is the absolute best decision you can make to solve these problems. With that said, here are the ten best benefits of student information systems. 
1.) Streamlined Recruitment
Student Information Systems make recruit hassle-free so you can more easily find, recruit, and register sought-after students.
2.) Manages Comprehensive Student Information
Virtually every bit of information for your students can now be done quickly, easily, and paperless. Everything from records, grades, and schedules becomes one fast task.
Looking to make life easier on your academic advisors? Upgrade your SIS and they will be able to assist your students with precision and ease.
Rest easy knowing your SIS has cloud-based security to protect all your valuable information. 
Easy-to-use systems make communication for students, staff, and parents simpler and quicker. Instant notifications break down pesky barriers and keep productivity flowing.
6.) Outstanding Student Portal
One user-friendly portal can handle every conceivable task for your students. Items such as scheduling and attendance are all easily accessed and managed to make their academic experience as accommodating as possible.
7.) Boosts Efficiency, Saves Time
Upgrading your student information system will save you, your staff, and your students stress, headaches, and valuable time. 
Mistakes happen. However, having an effective SIS takes the manual labor out of important tasks to remove frequent errors.
9.) Easy For Parents To Use
Many parents wish to be actively involved in their child's academic experience. A student information system uses a parental portal so they can have access and notifications to information they need.
10.) Improve Alumni Involvement
Upgrade your SIS to foster a community of alumni for years to come. 
Schools Around The World Trust Us
EMPOWER is here to upgrade your school's outdated Student Information Systems to our secure cloud. We offer complete access, documentation, processing and more to make your school run as efficiently as possible. Ready to upgrade? Contact us today!
Learn More Today!
Are you ready to learn more about EMPOWER and the many services we can offer your school?
Contact us today!
Applying to college is a stressful process. Students face the challenge of keeping track of deadlines, organizing paperwork, and tackling an endless application to-do list. When prospective students experience delays, they may consider alternative options, damaging your school's potential growth. Implementing a university admissions software alleviates the stress of college admission for both students and administrators. Here are the top 5 ways EMPOWER's university admissions software can benefit your institution.
Read More »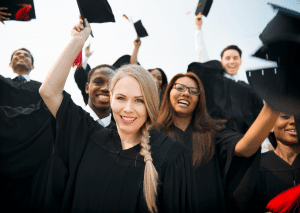 For administrators with the responsibility of managing alumni, there's nothing worse than juggling spreadsheets and pouring endlessly over data. An alumni management software can eliminate
Read More »
With the cost of college tuition continuously rising, financial assistance for incoming students is more critical than ever. It is important for every institution to
Read More »