Does your tribal school need a new SIS? One of the best ways to accomplish this is to upgrade your Student Information System, or SIS. At its core, an SIS is a system that helps schools take their data and makes it more easily organized and managed. EMPOWER SIS helps with every fact of your school including admissions, registration, financial aid, and much more. This makes all your departments, students, and staff have more accessible information, communication, and efficiency. 
EMPOWER works closely with tribal colleges and scholarship offices, developing functions to fit your needs. We understand the mission and operation of tribal based institutions. Here are a number of ways EMPOWER can help your tribal school run more efficiently than ever.
One of the key benefits EMPOWER offers your tribal school is in terms of tracking. Tribal affiliation tracking and CIB (Certificate of Indian blood) tracking are one of our key features. Secondly, we assist with recording blood counts by ranges and/or specific quantum numbers. Your data becomes more organized and manageable. Our SIS saves you loads of time and effort so you can focus on education. 
EMPOWER also offers help with tribal-specific reports. Reporting is managed and organized more efficiently to make it easier on you and your staff. Tribal ID listing includes ID, name, tribe, CIB# and date of birth. For tribal college students, we have two-part reports for Indian Student Count (ISC), both in detail and summary. This report supplies you with the data to complete OIEP Form 22 for ISC to be submitted to the Bureau of Indian Affairs (BIA).
EMPOWER SIS also has both report and extract formats available for the Student Support Services TriO to send to the Department Of Education. Secondly, for AIHEC AIMS you can easily retrieve data for online entry screens. These features are all included with completely customizable modules that can fit your school's exact needs. Essentially, this streamlines your tasks and processes to keep things running smoothly. That means we take care of these aspects for you so you can focus on shaping your students' lives. 
Tribal Scholarship Offices
We also run the scholarship department for the Navajo Nation Tribe Scholarship Office. Portions of the financial aid and student records modules offer many services including:
Tracking and processing scholarship grants

Handling scholarship applications

Needs analysis

Award Letters

Generating consolidated checks to colleges or individual checks to students 

Recording GPAs and academic progress
Essentially, all aspects of your tribal school become quicker and easier. You, your staff, and your students will all find every task done more efficiently than ever with our SIS.
At EMPOWER SIS, we know every college is unique and comes with its own unique challenges. Our Student Information System handles financial aid, admissions, scholarships, government grants, and more. Ready to find out how we've been helping schools around the world? Contact us today!
Learn More Today!
Are you ready to learn more about EMPOWER and the many services we can offer your school?
Contact us today!
Applying to college is a stressful process. Students face the challenge of keeping track of deadlines, organizing paperwork, and tackling an endless application to-do list. When prospective students experience delays, they may consider alternative options, damaging your school's potential growth. Implementing a university admissions software alleviates the stress of college admission for both students and administrators. Here are the top 5 ways EMPOWER's university admissions software can benefit your institution.
Read More »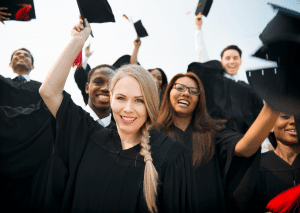 For administrators with the responsibility of managing alumni, there's nothing worse than juggling spreadsheets and pouring endlessly over data. An alumni management software can eliminate
Read More »
With the cost of college tuition continuously rising, financial assistance for incoming students is more critical than ever. It is important for every institution to
Read More »