Our Student Information System at EMPOWER is designed to meet the unique needs of any school. We have worked alongside technical colleges to administer effective, easy-to-use systems complete with features and benefits for their specific functions. Here is how our SIS features can benefit your technical school.
Our SIS features include modules to organize your school's data in clear, easy ways. This lets you easily track courses by course hours, labs and lectures, clock hours, contact hours, and CEUs. This helps keep your staff and students on track without ever missing any important information.
Unlimited Course Fees & Transcript Formats
With our SIS features, you gain access to unlimited and flexible course fees. This also includes unlimited institution defined transcript formats to accommodate all of your needs.
Our customizable integrated modules allow for easy and convenient internship and placement services. Even more, this provides your technical college with streamlined attendance and activity tracking by course section. With these SIS features, students and staff alike have an easy time staying on course through their educational experiences.
Our SIS features data support for institutional research, accrediting agency and professional reporting. This includes graduation, employment tracking, earnings reporting, and students by programs.
Our modules clear up the payment processes to be easily accessible and clear so there's never a missed payment. Billing and tuition rates are defined by program to eliminate any and all confusion. 
Updating your technical college with our SIS means enhancing each application for ease of use. This includes easy setup even for non-technical staff and easily usable systems for students. This also saves a tremendous amount of time and energy for your staff by eliminating the need for duplicated and unwanted entries, saving each bit of data and information and organizing it securely. 
Powerful. Flexible. Professional.
For decades we've combined our technical knowledge with school's specific needs to create powerful, ever-evolving systems. With Empower, they're available to all colleges. Get back to education without the worry. Ready to get started? Contact us today!
Learn More Today!
Are you ready to learn more about EMPOWER and the many services we can offer your school?
Contact us today!
Applying to college is a stressful process. Students face the challenge of keeping track of deadlines, organizing paperwork, and tackling an endless application to-do list. When prospective students experience delays, they may consider alternative options, damaging your school's potential growth. Implementing a university admissions software alleviates the stress of college admission for both students and administrators. Here are the top 5 ways EMPOWER's university admissions software can benefit your institution.
Read More »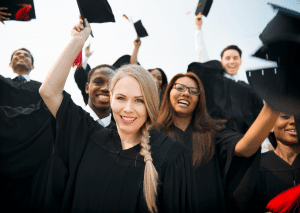 For administrators with the responsibility of managing alumni, there's nothing worse than juggling spreadsheets and pouring endlessly over data. An alumni management software can eliminate
Read More »
With the cost of college tuition continuously rising, financial assistance for incoming students is more critical than ever. It is important for every institution to
Read More »