Going to college can be expensive. Between tuition, room and board, and other associated costs, it's easy for the average student to run up a hefty bill. That's why financial aid is so important. Financial aid for students can help bridge the gap between what you can afford and the cost of attendance at your school of choice. In this guide, we will discuss financial aid in detail. We'll cover everything from how financial aid works to how to apply for it. By the end of this guide, you'll clearly understand financial aid and how to make the most of it!
Types of Financial Aid for Students
There are two main types of financial aid: need-based and merit-based. Need-based financial aid is awarded based on your financial need. Merit-based financial aid is awarded based on your academic achievement or other factors, such as athletic ability or artistic talent.
Need-Based Financial Aid for Students
Need-based financial aid includes grants, scholarships, and work-study. Grants and scholarships are financial aid that you do not have to pay back. Work-study is a program that allows you to work part-time to earn money to help pay for your education.
Merit-Based Financial Aid for Students
Merit-based financial aid includes scholarships and fellowships. Scholarships are financial aid that you do not have to pay back. Fellowships are financial aid that you may have to pay back.
How to Apply for Financial Aid for Students
To apply for financial aid, you will need to fill out the Free Application for Federal Student Aid (FAFSA). The FAFSA is a form that collects information about your financial situation. This information is used to determine your eligibility for financial aid. You can fill out the FAFSA online at fafsa.ed.gov.
Communicate Better Internally & Externally
With an SIS that has integrated communication channels like email, you can keep in touch with professors, alumni and students alike. You could even create a custom app for engagement or utilize online portals to stay informed about your child's progress at school!
You Submitted Your FAFSA, Now What?
Once you have submitted your FAFSA, your financial aid office will review your information and award financial aid based on your eligibility. You will then receive a financial aid award letter that outlines the types and amount of financial aid you have been awarded.
You can use financial aid to pay for tuition, fees, room and board, books and supplies, and other education-related expenses. You may also be able to use financial aid to help pay for a study abroad program or an internship.
Now that you have a better understanding of Financial Aid for students, it's worth examining your current Student Information System. Contact EMPOWER to learn more!
Learn More Today!
Are you ready to learn more about EMPOWER and the many services we can offer your school?
Contact us today!
Applying to college is a stressful process. Students face the challenge of keeping track of deadlines, organizing paperwork, and tackling an endless application to-do list. When prospective students experience delays, they may consider alternative options, damaging your school's potential growth. Implementing a university admissions software alleviates the stress of college admission for both students and administrators. Here are the top 5 ways EMPOWER's university admissions software can benefit your institution.
Read More »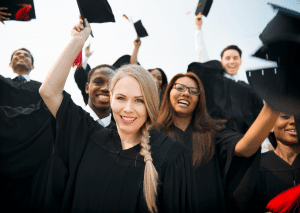 For administrators with the responsibility of managing alumni, there's nothing worse than juggling spreadsheets and pouring endlessly over data. An alumni management software can eliminate
Read More »
With the cost of college tuition continuously rising, financial assistance for incoming students is more critical than ever. It is important for every institution to
Read More »