Are you looking to upgrade your culinary school? If your school is still using an outdated student information system (SIS), you are preventing your students and staff from having the best academic and workplace experience possible. Simply put, an SIS is paramount to running a culinary school. With that said, here is how EMPOWER benefits culinary schools.
Every degree program has its own requirements and requisite courses of study. Because of this, students often need a helping hand in navigating them to ensure they take the right classes to graduate on time. At EMPOWER, we provide a Degree Audit and Plan Of Study module so students can easily work alongside their academic advisors to progress through their programs. Because culinary schools offer a variety of degrees and courses for different employment opportunities, it's important to ensure each student is on the trajectory that they want. Whether it's culinary fundamentals, management, or hospitality, we will make sure each student receives the guidance they need to succeed. 
One of the most important and beneficial aspects of a culinary school is their student-run restaurants. However, managing a student-run restaurant quickly proves difficult without the proper student information system. With EMPOWER, our SIS makes managing a student-run restaurant a smooth, easy, and cohesive process. This becomes especially valuable for students and staff when recording and implementing internship and apprenticeship hours. 
Every school, especially culinary schools, need to have clear and open communication between students, staff, parents, and administrators. Without this ability, your students will not receive the best education possible. With so many moving parts of a culinary school such as interviews, apprenticeships, classes, and catering events it is important that communication never hits any roadblocks. With EMPOWER, you get an SIS that operates under one easy to use portal that makes communication always accessible. 
Every new student at your culinary school wants to know their schedule is easy to build and plan around. If your school is still using an outdated SIS, scheduling is liable to become confusing and full of preventable errors. At EMPOWER, we include modules to make scheduling simple to create, register, and maintain. Your students and staff at your culinary school will always be able to access and easily plan their schedules so they can succeed through their programs. 
Customizable & Flexible Solutions
For decades we've combined our technical knowledge with school's specific needs to create powerful, ever-evolving systems. With EMPOWER, they're available to all colleges. Get back to education without the worry. Contact us today to learn more!
Learn More Today!
Are you ready to learn more about EMPOWER and the many services we can offer your school?
Contact us today!
Applying to college is a stressful process. Students face the challenge of keeping track of deadlines, organizing paperwork, and tackling an endless application to-do list. When prospective students experience delays, they may consider alternative options, damaging your school's potential growth. Implementing a university admissions software alleviates the stress of college admission for both students and administrators. Here are the top 5 ways EMPOWER's university admissions software can benefit your institution.
Read More »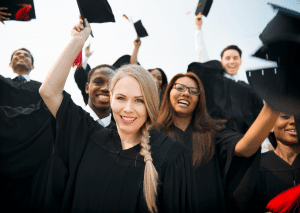 For administrators with the responsibility of managing alumni, there's nothing worse than juggling spreadsheets and pouring endlessly over data. An alumni management software can eliminate
Read More »
With the cost of college tuition continuously rising, financial assistance for incoming students is more critical than ever. It is important for every institution to
Read More »