The medical field is one of the most competitive areas of education. Your medical school's staff and systems can quickly become overwhelmed without efficient software to handle admissions. EMPOWER has created medical school admissions software that is flexible and customizable to meet your needs. Here is how our software can benefit your school.
Many students research several colleges to apply to for medical school. If communication between students, your school, and the American Medical College Application Service is slow and unreliable, your applicants may start to look elsewhere. 
Our Student Information System at EMPOWER easily tracks communication once an applicant has contacted you, allowing your school a comprehensive look at the entire process for each student. We ensure seamless communication to keep your applicants on the correct path.
Medical program admissions involve a variety of moving parts. Requesting documents, setting up interviews, and tracking receipts can pile up quickly. We've created medical school admissions software to eliminate the hassle of these tasks. Taking the burden off your staff frees them up to increase productivity in more crucial areas. 
The amount of applications and data coming in during the admissions process makes it challenging to stay up-to-date. EMPOWER's SIS updates applicant data in real-time so you can maintain a thorough overview every step of the way. Our medical school admissions software allows you to sort applicants using customizable criteria, such as stages of progress in their admission, to help you make the best decisions for your school. 
The Accessible Platform Your School Needs
EMPOWER has created a centralized, easy-to-use platform to connect everyone on your campus. It's time to give your school the upgrade it deserves so you can focus on delivering a positive academic experience. Contact us today to learn more about our student information system!
Learn More Today!
Are you ready to learn more about EMPOWER and the many services we can offer your school?
Contact us today!
Applying to college is a stressful process. Students face the challenge of keeping track of deadlines, organizing paperwork, and tackling an endless application to-do list. When prospective students experience delays, they may consider alternative options, damaging your school's potential growth. Implementing a university admissions software alleviates the stress of college admission for both students and administrators. Here are the top 5 ways EMPOWER's university admissions software can benefit your institution.
Read More »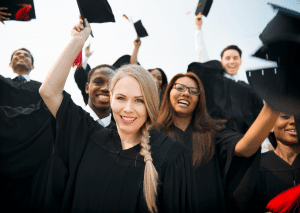 For administrators with the responsibility of managing alumni, there's nothing worse than juggling spreadsheets and pouring endlessly over data. An alumni management software can eliminate
Read More »
With the cost of college tuition continuously rising, financial assistance for incoming students is more critical than ever. It is important for every institution to
Read More »