Student information systems (SIS) are a vital piece of software for any college or university. It manages student data and helps to keep track of everything from student records to financial aid. It's no wonder, then, that so many institutions are looking for a new SIS. The dangers of using old software include costly breakdowns, limited functionality, and inefficiencies. By contrast, the benefits of new student information systems are Increased ROI, better functionality, improved security, better support and training, better communication, online admissions, and simplified payment processing. In short, a new SIS can help your school run more smoothly and efficiently!
Modern, web-based SIS's are designed for schools that want an easier way to manage their Student Data. They're free from outdated systems and old proprietary equipment which can be expensive in terms or maintenance costs over time – not just initial installation. The benefits usually include increased enrollment rates due the ability of this new technology to interface with common consumer devices like laptops, tablets, and smartphones.
Enjoy Better Functionality
Maintenance and support of an outdated SIS is a costly endeavor, especially with systems that do not have the features contemporary student information systems possess.
There are many different SIS solutions out there, but what they all have in common is that their features should be affordable without compromising the quality of service. A good solution will also offer responsive design and high ratings for customer support so you can focus on teaching instead of worrying about how your software isn't working properly!
Investing in a cloud-based SIS service means that you will have one dedicated partner who is constantly working to keep your information safe. Since the system uses constant updates, these mechanisms are updated as often as necessary so no data gets compromised or exposed!
More Support and Training
With an online SIS, tech support can remotely access your system and see what you're seeing while they walk you through any problems.
An SIS is a strategic investment and should be chosen wisely. Before making this decision, consider your needs for support services with an appropriate plan in place if something goes wrong or more information about their service offerings becomes available after signing up
The level of commitment will depend on what you're using it for but rest assured knowing that there's always going to come some sorta cost associated whether its per hour/monthly fee etc…so make sure all aspects including hardware requirements have been considered beforehand
Communicate Better Internally & Externally
With an SIS that has integrated communication channels like email, you can keep in touch with professors, alumni and students alike. You could even create a custom app for engagement or utilize online portals to stay informed about your child's progress at school!
Move to Online Admissions
By simplifying admissions by moving the process online, you can reduce your university's workload and benefit students. Online applications allow data to be accessed easily which will help with retention rates over time as well!
Simplify Your Payment Processing
The right SIS can help colleges boost enrollment and cut down on financial headaches. With integrated payment processing, students will be able to pay for tuition with fewer steps!
There are many different student information systems on the market, so it's important to do your research before investing in one. Consider your needs and budget, and don't be afraid to ask for support and training services if you need them. A good SIS can make a world of difference for your school!
Learn More Today!
Are you ready to learn more about EMPOWER and the many services we can offer your school?
Contact us today!
Applying to college is a stressful process. Students face the challenge of keeping track of deadlines, organizing paperwork, and tackling an endless application to-do list. When prospective students experience delays, they may consider alternative options, damaging your school's potential growth. Implementing a university admissions software alleviates the stress of college admission for both students and administrators. Here are the top 5 ways EMPOWER's university admissions software can benefit your institution.
Read More »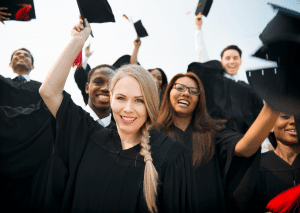 For administrators with the responsibility of managing alumni, there's nothing worse than juggling spreadsheets and pouring endlessly over data. An alumni management software can eliminate
Read More »
With the cost of college tuition continuously rising, financial assistance for incoming students is more critical than ever. It is important for every institution to
Read More »