When most people think of universities, the first things that come to mind are usually the students and the professors. However, there is one important group of people that often goes overlooked: the Human Resources department. Human Resources plays a vital role in universities, and this article will discuss why that is so.
One of the most important roles of Human Resources is to ensure that all employees are treated fairly and equally. This includes things like ensuring that everyone receives the same benefits and that no one is discriminated against. Human Resources also investigates any complaints that employees may have about their working conditions or treatment.
Human Resources is also responsible for hiring new staff members. This includes finding qualified candidates, conducting interviews, and ultimately making the decision about who to hire. Human Resources departments also typically handle things like orientation and onboarding for new employees.
Another important role of Human Resources is to manage employee records. This includes keeping track of things like employee performance reviews, salaries, and vacation days. Human Resources is also often responsible for managing the employee pension and benefits plan.
HR in Universities is Vital
As you can see, Human Resources plays a vital role in universities. Without Human Resources, universities would not be able to function correctly.
EMPOWER SIS Human Resources Module
Our human resources module is designed to help your staff manage everything from complex workload calculations to academic credentials, and history. With this one single application for all departments in the EMPOWER program, you can synchronize data seamlessly so that no matter what department needs information related, it will be at their fingertips too!
The Human Resources module is an essential tool for managing human resources. This includes grade analysis and reporting, daily teaching schedules with team assignments, or advising load information available to help you plan your day effectively!
Learn More Today!
Are you ready to learn more about EMPOWER and the many services we can offer your school?
Contact us today!
Applying to college is a stressful process. Students face the challenge of keeping track of deadlines, organizing paperwork, and tackling an endless application to-do list. When prospective students experience delays, they may consider alternative options, damaging your school's potential growth. Implementing a university admissions software alleviates the stress of college admission for both students and administrators. Here are the top 5 ways EMPOWER's university admissions software can benefit your institution.
Read More »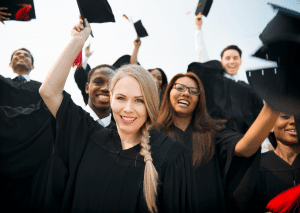 For administrators with the responsibility of managing alumni, there's nothing worse than juggling spreadsheets and pouring endlessly over data. An alumni management software can eliminate
Read More »
With the cost of college tuition continuously rising, financial assistance for incoming students is more critical than ever. It is important for every institution to
Read More »