Choosing a Student Information System (SIS) company is a very important decision for any scholarly institution to make. There are so many qualities and features to consider, not to mention the many companies who claim to be on the cusp of software technology. It's a tough decision to make, and you need to make sure that you know what you should be looking for in a SIS. Here are a few questions you should consider when searching for a new SIS for your institution. 
How Easy Is It To Access Data?
The success of your students is reliant on how easily accessible your data is. A good SIS should allow for easy access, so your administration can make informed decisions based on all the information available to them. EMPOWER SIS includes data-rich features that permit students and faculty easy access to the appropriate data they need to succeed.
Does It Meet State Reporting Requirements?
The student information system company that you choose to work with should have features that allow for administrators to openly communicate with state agencies. These agencies require detailed reports so they can recommend changes that need to be implemented into your institution. Your reports should be available to view before submission so everything can be reviewed and verified. EMPOWER's administrative system allows for easy access to any information you need at any time. 
Do They Offer Adequate Support?
Implementing a new SIS can be a challenging process. It's important that your SIS company is there to support you along the way. Look for a company that offers self-service support, remote support, consultations, and account management features. With EMPOWER, you have a dedicated support team to assist with any issues. 
Is It Convenient For Professors?
The success of any student relies on the quality and expertise of their professors. It's important that your SIS is easy for professors to navigate, so they can remain focused on their duties to their students. EMPOWER's classroom dashboard is simple for any student or professor to navigate. 
Choose EMPOWER As Your SIS Company
EMPOWER SIS software includes all of the features your institution needs to succeed, from student progress tracking to seamless communication to financial aid resources. Contact us to learn how EMPOWER can lead your institution into the future with our superior software technology. 
Learn More Today!
Are you ready to learn more about EMPOWER and the many services we can offer your school?
Contact us today!
Applying to college is a stressful process. Students face the challenge of keeping track of deadlines, organizing paperwork, and tackling an endless application to-do list. When prospective students experience delays, they may consider alternative options, damaging your school's potential growth. Implementing a university admissions software alleviates the stress of college admission for both students and administrators. Here are the top 5 ways EMPOWER's university admissions software can benefit your institution.
Read More »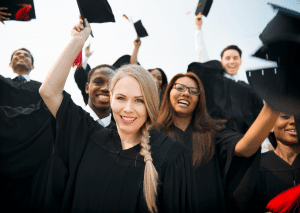 For administrators with the responsibility of managing alumni, there's nothing worse than juggling spreadsheets and pouring endlessly over data. An alumni management software can eliminate
Read More »
With the cost of college tuition continuously rising, financial assistance for incoming students is more critical than ever. It is important for every institution to
Read More »