A school administrator's responsibilities are numerous, far-reaching, and incredibly important for maintaining a successful school. With these in mind, a school cannot function at its highest without utilizing the technologies available today. Having a student information system, or SIS, is critical to maintaining peak efficiency for your school. Essentially, an SIS is a valuable, integrated system for managing your school's every need. Here is a guide to answer the question, "Why are student information systems important?"
Student enrollment is often a time-consuming, difficult task to manage and update. However, the importance of a student information system regarding enrollment cannot be overstated. An SIS allows administrators and staff to track, manage, and update the student enrollment process quickly and in real time. Essentially, this ensures each student can enjoy a seamless transition from application to enrollment as they grow excited to join your institution.
The importance of student information systems is especially evident in its billing and payment features. An SIS makes accounting an easily-manageable task where students can make payments directly through your school's information system. By using one single, easy-to-use database, your students and staff alike will experience hassle-free billing and payments.
Accessibility For Students,
Teachers, & Parents
Implementing an easily accessible portal makes integrating students, staff, and parents a hassle-free experience. In a nutshell, an SIS takes the stress out of everyday tasks so anyone regardless of their tech proficiency can accomplish their needs. Accessibility is crucial regarding the importance of student information systems, and your school will function at its highest when implementing them.
An SIS makes scheduling classes, exams, and meetings more convenient than ever. Keeping track and managing grades is no longer a stressful, time-consuming process. Even more, an SIS features modules for tracking student activity including extracurriculars, awards, and more.
The process of applying for and acquiring financial aid is often a headache-inducing, worrisome time for many students. Fortunately, a student information system changes this by simplifying the process and recording data for present and future use. Without a doubt, financial aid is one of the biggest components under the importance of student information systems.
When you use our ground-breaking SIS, your school can enjoy all of these features and so many more. For decades we've combined our technical knowledge with school's specific needs to create powerful, ever-evolving systems. With Empower, they're available to all colleges. Get back to education without the worry. Are you ready to upgrade? Contact us today!
Learn More Today!
Are you ready to learn more about EMPOWER and the many services we can offer your school?
Contact us today!
Applying to college is a stressful process. Students face the challenge of keeping track of deadlines, organizing paperwork, and tackling an endless application to-do list. When prospective students experience delays, they may consider alternative options, damaging your school's potential growth. Implementing a university admissions software alleviates the stress of college admission for both students and administrators. Here are the top 5 ways EMPOWER's university admissions software can benefit your institution.
Read More »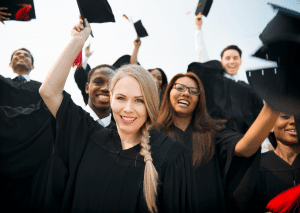 For administrators with the responsibility of managing alumni, there's nothing worse than juggling spreadsheets and pouring endlessly over data. An alumni management software can eliminate
Read More »
With the cost of college tuition continuously rising, financial assistance for incoming students is more critical than ever. It is important for every institution to
Read More »